About Hornby Island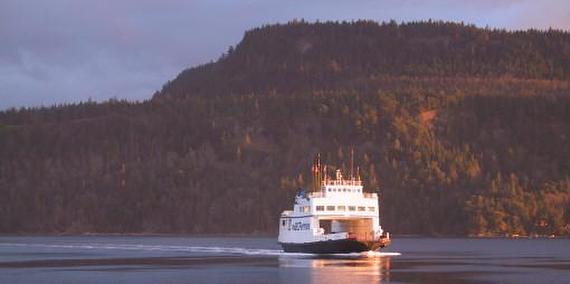 Hornby Island
Hornby Island, two short ferry rides away from the east-central coastline of Vancouver Island, is a peaceful and progressive-minded refuge for artists, young families, urban exiles, and retirees. Conservation, cooperative community activities, participatory democracy, and volunteerism are highly valued on this green and scenic northern Gulf Island.

For most of the year, Hornby's population of about 1,000 full-time residents share the magical sandstone shorelines and forested parkland with eagles, sea lions, and seabirds. Rare packs of kayakers can be spotted offshore. A small but steady stream of visitors arrive with books, bikes, sketchpads and hiking boots. The unplug-the-phone serenity has inspired such creative's as the BC painter Jack Shadbolt, popular British novelist Sarah Dunant, and west coast poets Billy Little and Brian Brett.

Summer Activities
In July and August, quiet Hornby morphs into one of BC's favorite getaway destinations. Accommodations are maxed to capacity. Sunlovers splash about at Tribune Bay's fabled beach. Bikers careen along the groomed mountain biking trails at Mount Geoffrey. Winery tasting rooms and artist studios welcome drop-ins. Visitors leave soft footfalls on hiking trails in oceanfront parks. And the happy hordes dine, shop and attend author readings at the Ringside Market in "downtown" Hornby.

Attractions
There is no shortage of things to do on Hornby Island during the summer, and visitors are content to do nothing but follow their own instincts indoors and out during the rest of the year. Off-season (October to April) finds many shops, restaurants and home studios either closed or open only on weekends. This schedule is ideal for proprietors eager to put their clocks back on Hornby time and the meditators who embark on silent retreats at the Deerheart Sanctuary retreat centre.

Music, dance and art is showcased in early August during the celebrated Hornby Festival. Other concerts are held throughout the year at the Hornby Hall, the best spot to hear local musicians like Marc Atkinson and Melisa Devost. Tasting rooms offer sips of mead, cold-climate wine, and premium liquor, and 60 working artists are a phone call away. As for nature, it's open 24/7 year-round on land and at sea.

Hornby is one of the smaller Gulf Islands at 30sq km/11.5sq mi. The road system winds clockwise from the Shingle Spit ferry terminal. Central Road travels past forest and century-old farm fields as it circles Mount Geoffrey park and points to Tribune Bay and the east coast.

Northeast of here is historic Whaling Station Bay and Helliwell Provincial Park. Central Road also loops south from the Ringside Market/Hornby Island Co-op towards Ford's Cove, site of a grocery store, marina and the remarkable lunar shoreline at Heron Rock. The Spit trail allows cyclists and pedestrians quick access back to the ferry terminal.